The Difference Between Preschool and Daycare
Learn the key differences between preschool and daycare so that you can prepare to make the best choice for your child and family.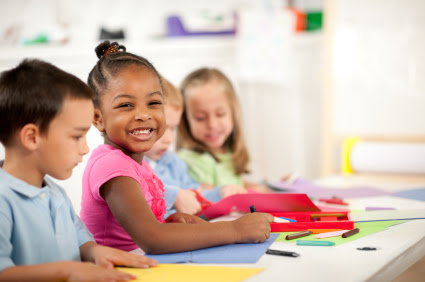 Your little one is growing up fast, so naturally, you're starting to wonder about the next phase in his or her development. If you're a bit unsure about what distinguishes preschool from daycare: that's okay, we're here to help. This post outlines some of the key aspects of each program and clarifies the differences.
Age
While daycares will accept children as young as infants, preschool is intended for children ages three to five. Keep in mind that most preschool programs require students to know how to use the bathroom. Fontainebleau Childcare Academy is unique in that it implements an
age-appropriate curriculum
for children from six weeks to five years.
Education
The purpose of preschool is to provide a foundation that prepares your child for kindergarten, and, in general, preschools will take a more structured approach to education than daycares. While preschools and daycares must meet the same licensing and accreditation requirements, preschools will follow a curriculum, whereas daycares might provide educational toys and centers to encourage development. Louisiana state law requires preschool teachers to have formal early education training, whereas daycare workers only need to meet the age requirement of 18 years old.
Hours
Preschools follow the school calendar and close on major holidays, school breaks, and during the summer. They generally offer shorter hours than daycares, which will provide full-time care, even during school breaks. Where most preschools will require you to enroll your child for at least two days each week, daycares will often care for your child for whatever length of time your schedule requires, be it a couple of hours or a full workday.
If you're still undecided, touring different facilities is one of the best ways to feel out which option is right for your child. Fontainebleau Children's Academy welcomes parents who are interested in learning more about the
care and education our students receive.
Please call 985-276-4022 today to schedule a tour.